Shipyard Awarded Contract for Drydocking & Repairs on USCG Cutter NEAH BAY
03/18/2013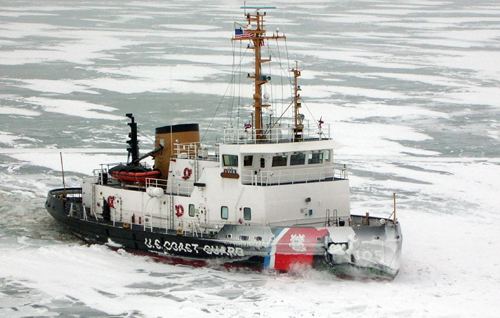 Great Lakes Shipyard has been awarded a repair contract for the United States Coast Guard Cutter NEAH BAY (WTGB-105). Contracted work includes routine drydocking and underwater hull maintenance, including inspection and testing of propulsion systems; overhaul of sea valves and shaft seal assemblies; and other various cleaning, inspections, and repairs.
This will be the first of the USCG's nine (9) 140-foot Bay Class ice breaking tugs to be drydocked using Great Lakes Shipyard's new Marine Travelift. The Travelift, with a lift capacity of 770-tons, was specifically designed and sized to accommodate the Bay Class Coast Guard Cutters.
Work on the NEAH BAY will begin in early May and is expected to be completed by late June.