Captain Phillips
10/29/2013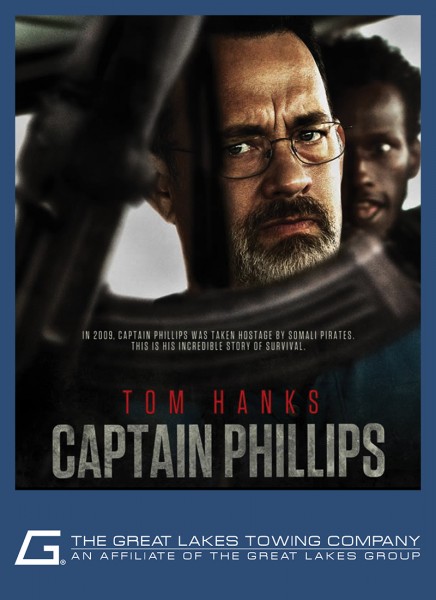 A Year to Remember
As we start to close out our 114th year at The Great Lakes Towing Company and Great Lakes Shipyard and prepare for our 115th year in 2014, we are continually reminded that our success is measured based on the success of our customers and their confidence in us.
We cannot thank you enough for your  support throughout the years. As an expression of our gratitude, we hosted a private screening of the film Captain Phillips here in Cleveland, at the historic Capitol Theatre on Thursday, October 24th. Below are a few photos from the event.
As you may know, Captain Phillips is a film about the 2009 hijacking of the U.S. container ship MAERSK ALABAMA by a crew of Somali pirates. The film focuses on the relationship between the Alabama's commanding officer, Captain Richard Phillips (two time Academy Award®-winner Tom Hanks), and the Somali pirate captain, Muse (Barkhad Abdi), who takes him hostage.  Phillips and Muse are set on an unstoppable collision course when Muse and his crew target Phillips' unarmed ship; in the ensuing standoff, 145 miles off the Somali coast, both men will find themselves at the mercy of forces beyond their control.
For those of you that were unable to attend, we hope that you will be able to visit us at the shipyard in 2014. Thank you all for an incredible 2013; we look forward to working with you in 2014.